I recently had a conversation with someone who is very new in his walk with the Lord. Throughout our conversation he told me he didn't have the faith I had because when God tells me to do something, even if afraid…I'll just go afraid. That got me thinking about my piety journey with the Lord.  I didn't always walk with the faith I have and believe me…I'm far from having the faith I wish I had! It hasn't been easy, but has always been worth it!
Many years ago, my husband started his own business in obedience to God calling him to do so. We were SO excited! We figured we'd have instant success because it was what God wanted us to do. But it seemed the moment we said "yes" to the call, we came under great attack from all angles. The economy was terrible, we never owned our own business before, Curtis didn't have formal training, and many of those closest to us, who couldn't understand what we were doing, ridiculed us for pursuing such a feat.
Being fairly new in our dedicated walk with the Lord, we felt crushed by every obstacle and discouraging word. A very dear friend told me that Satan will use those closest to you to question what you're doing as you follow Christ, because if it was only an acquaintance, we would simply shrug it off. But when it's someone close, it can hurt to the core and cause us to doubt.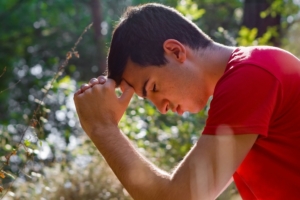 Others offered advice to help us. And through the world's eyes, it would have made sense. For instance, it was suggested to Curtis to "do" his calling part-time until he made enough money to do it full-time. Although this seemed logical, God immediately reminded us of a Bible study by John Bevere where he taught that "partial obedience is disobedience." We chose NOT to obey partially, and kept moving forward.
Many times we couldn't understand why the Lord was allowing such hardships. We questioned if we really heard God correctly or even at all. But just as the heavens are higher than the earth, so His ways are higher than our ways and His thoughts higher than our thoughts. (Isaiah 55:9)  So, we kept praying to God for wisdom and strength and courage to wait patiently on Him to act. No matter the obstacle, no matter the fear of the unknown, we had to make a decision to believe the Word…ALL of it! We chose to trust God and surrendered completely…not partially…and keep going…even afraid.
"If you refuse to take up your cross and follow me, you are not worthy of being mine. If you cling to your life, you will lose it; but if you give it up for me, you will find it." – Matthew 10:38-39
You see, piety is surrendering daily – not one time. Sometimes it's minute by minute when walking through the valley. But God showed us that it's in the valley where you grow…that's where the growth is…not on the mountain top. As we continued to die to ourselves, we clung to the Word for survival.  There were days I didn't want to get out of bed. I knew I couldn't face the day without God, so I began EVERY DAY in the Word…and I mean everyday! I remember telling my kids that they couldn't interrupt me unless they were bleeding or dying! Studying the Word allowed us to know and recognize God's voice and reveal His heart and will for us which strengthened us to to keep going…even afraid. I've since learned that Worship and Studying the Word puts God on the throne, me on my knees, and the devil under my feet!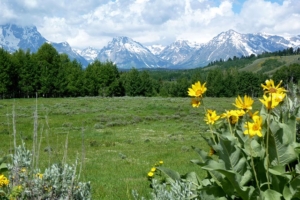 Over the years our children joined us to pray fervently, cry through the struggles, rejoice in the victories and grow in their faith as well. They know there is a cost to follow Christ…but one worth sacrificing everything comfortable for His best! We've had very prosperous months and lean months, but God remained faithful to whom He is…Jehovah Jireh – Lord our Provider through ALL times. CAL Design has been growing since it's doors opened in 2007 and my husband has been able to bless well over a dozen ministries through his work.
As we look back over this life journey, we KNOW God is for us and never leaves us nor forsakes us. All along, He is pruning us to bear much fruit.
'For He Himself has said, "I will never leave you nor forsake you." So we may boldly say: "The Lord is my helper; I will not fear. What can man do to me?"' (Hebrews 13:5-6 HCSB)
"When you go through deep waters, I will be with you. When you go through rivers of difficulty, you will not drown. When you walk through the fire of oppression, you will not be burned up; the flames will not consume you. For I am the Lord your God…because you are precious to me…You are honored, and I love you." (Isaiah 43:2-4 NLT)
"I am the vine; you are the branches. Whoever abides in me and I in him, he it is that bears much fruit, for apart from me you can do nothing.…By this my Father is glorified, that you bear much fruit and so prove to be my disciples." (John 15:5,8 ESV)
Several years ago a friend in my homeschool group told me she wasn't willing to have the relationship with Christ that I had if it meant she would have to go through the trials I was facing. How sad for her! I remember telling her that I was willing to go through all of them again…twice as hard if it meant I would have the relationship I now have. And friends, this statement is still true today! I wouldn't give this up for anything. James 1:2-4 says, "Consider it pure joy, my brothers, whenever you face trials of many kinds, because you know that the testing of your faith develops perseverance. Perseverance must finish its work so that you may be mature and complete, not lacking anything."
I surround myself with uncompromising Christ followers who help me stand strong in my faith, where I often walk by it and not by sight. It has many times convicted people around me and also caused others to feel uncomfortable, but I am never willing to fit in by compromising. If someone is going to be offended, than I'd rather offend them than God.
A dear friend of mine wrote in her blog (Gena's Jewels) that when God calls her to do something, she's in perfect peace not because she knows the "how" part but because she knows the "who" part of the equation. When you surrender your ways for His ways, Who promises to cause everything to work together for the good of those who love God and are called according to His purpose for them (Romans 8:28 NLT), you can step out in faith and do what the Lord calls you to do.
And even when afraid…you can  just go afraid!
(Photo "The Tunnel by Jon Rayer via FreeImages)